October 28, 2020
Press Release
Roots Renew Partnership with Oakland-Based East Bay Community Energy
Oakland, CA (October 28, 2020) – Oakland Roots continue their partnership with East Bay Community Energy (EBCE), for the inaugural 2021 USL season. EBCE is a public agency based in Oakland that provides electricity and energy-saving programs throughout Alameda County.
EBCE will be featured on the Oakland Roots media backdrop, field boards, in-stadium signage and on ESPN+ broadcast for all home games. EBCE will have the opportunity to raise awareness of their green and affordable energy programs. For example, income-qualified residents will be encouraged to apply for subsidized rates at a designated activation booth on E10 Street for each home game.
"EBCE and Oakland Roots share a mission for building up the community in the East Bay," said EBCE CEO Nick Chaset. "Our partnership allows EBCE to bring important information to Roots fans about lowering their energy bills, while identifying new community groups to collaborate with."
"We are excited to continue our partnership with EBCE heading into our inaugural 2021 USL season. EBCE has been a sponsor of the Oakland Roots from the very beginning," said Taylor Beggs, Director of Partnerships at Oakland Roots. "They have supported our purpose partners by providing funding to host virtual free soccer camps for under resourced youth, provided thousands of PPE masks to small businesses in Oakland, and donated $2 million to local COVID-19 relief efforts. We look forward to continuing our work with EBCE on future community initiatives to help uplift Oakland and reignite the spirit of The Town."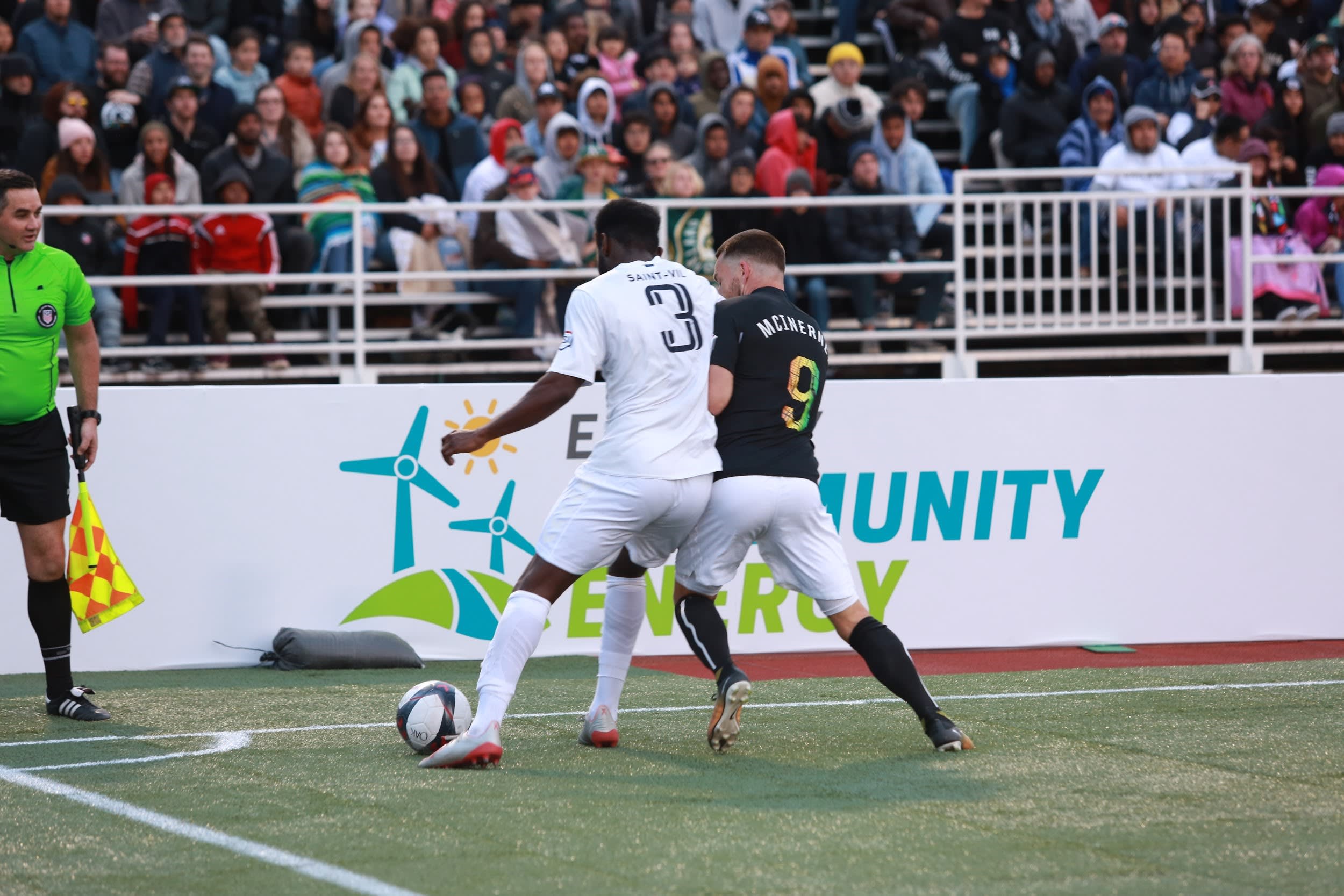 ###
About East Bay Community Energy (EBCE)
EBCE is a not-for-profit public agency that operates a Community Choice Energy program for Alameda County and eleven incorporated cities, serving more than 550,000 residential and commercial customers throughout the county. EBCE initiated service in June 2018 and will expand to the cities of Pleasanton, Newark, and Tracy in 2021. As one of 19 community choice aggregation (CCA) programs operating in California, EBCE is part of the movement to expedite the climate action goals of their communities and those of California. EBCE is committed to providing clean power at competitive rates while reinvesting in our local communities. For more information about East Bay Community Energy, visit ebce.org.