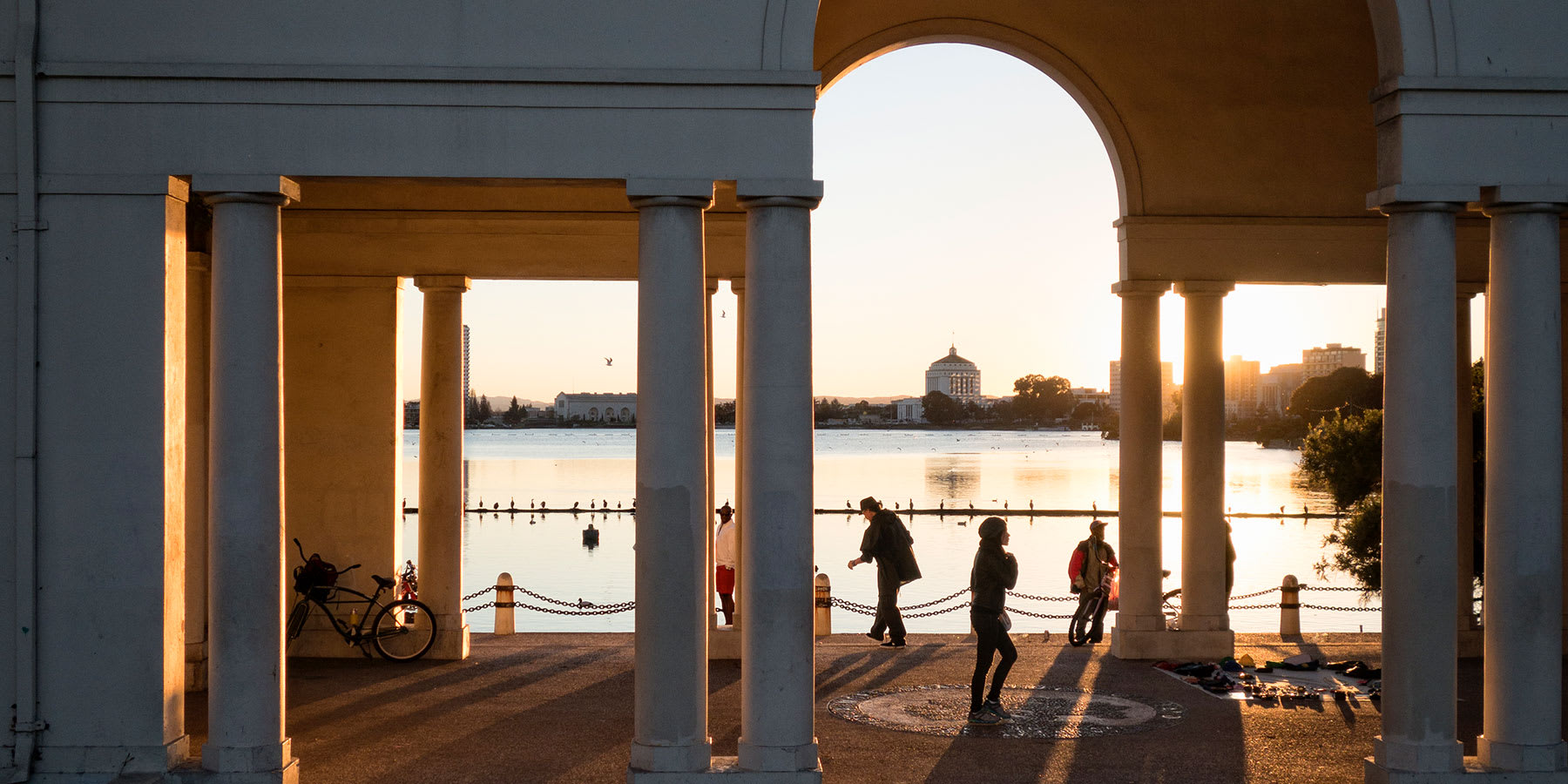 Sunrun Wins Another Capacity Contract for Aggregated Home Storage
Source: Green Tech Media
A network of residential energy systems will help Oakland, California wean itself off fossil-fueled peakers.
East Bay Community Energy, which buys power for Alameda County in Northern California, approved a contract Wednesday night to pay Sunrun for 500 kilowatts of capacity from residential solar-plus-storage.
The 10-year contract, which goes into effect in 2022, marks a second contracted win for Sunrun's theory of using aggregated residential energy assets for grid services. The company won its first virtual power plant contract in February to supply ISO New England with 20 megawatts by 2022.
San Francisco-based Sunrun is the leading installer of U.S. residential solar systems.
"This kind of deal is a critical catalyst for this transition to customers as the prosumer, investing in energy to serve their own needs and also to serve the grid," said EBCE CEO Nick Chaset.
As a community-choice aggregator (CCA), EBCE buys power for county residents with a mission to make the fuel mix cleaner while maintaining affordable prices.
The organization has to meet state obligations for resource adequacy on behalf of its customers, and that's where the clean energy goal gets tricky: The market's answer for capacity tends to be gas-burning peaker plants. If EBCE wants to ensure grid reliability and commit to high levels of carbon-free power, it needs to bring something new to the table.
It did just that with the Oakland Clean Energy Initiative, a collaborative effort to replace a jet-fuel-burning peaker in Oakland's Jack London Square. The group contracted with Vistra last month for a 20-megawatt battery, the largest standalone battery to be built for a CCA.
Whereas the 20-megawatt battery will literally replace the peaker turbines, the Sunrun deal will provide 2 megawatt-hours of energy storage (500 kilowatts with 4-hour duration) scattered throughout the service territory, but with an emphasis on West Oakland.
"The project is not as closely linked to this specific peaker; it's more broadly adding it to our portfolio of resources that are going to help us avoid general peakers," Chaset said. "We're paying you to perform and that performance will help relieve us of the obligation to buy peaker plants."
As a general rule, residential batteries cost more than utility-scale batteries due to economies of scale. In this case, however, EBCE is not buying any equipment outright; it is contracting for capacity with developers that draw other revenue streams from the assets.
Chaset declined to disclose the price of the decentralized contract, but said "there was no major premium" compared to the larger batteries.
"This was very competitive on a price perspective with the bigger front-of-the-meter batteries that we're procuring," Chaset said.
The contract stipulates that Sunrun will pay prevailing wages to install the equipment on low-income single-family and multifamily homes within Alameda County.
Audrey Lee, Sunrun's vice president for energy services, noted that the community-oriented nature of CCAs makes a natural fit with Sunrun's "people-powered" grid philosophy. Instead of filling the capacity need entirely with utility assets hooked up to the grid, EBCE elected to meet some of its obligation in a way that gives community members access to more clean power and resilience.
"We hope it's something we can replicate across California," Lee said. "The growth of the CCAs in California has been enormous."
Across the state, 19 CCAs now buy power for more than 4 million customers, according to industry group CalCCA. The traditional investor-owned utilities maintain the poles and wires that deliver that power.
Now that the model contract has been figured out, Chaset said he could see behind-the-meter capacity scaling to multimegawatt levels, and that multiple CCAs could join forces for regional distributed energy programs.
The new capacity revenue will allow Sunrun to add batteries alongside solar, giving the residential buildings access to backup power for critical circuits.
The contract also raises the possibility that Sunrun could enlist some of its thousands of existing solar and storage customers in a similar crowdsourced capacity program. That would be technically possible, Lee said.
"Our BrightBox systems today in California are programmed to do time-of-use load-shifting as well as backup power," she said. "If they were enrolled with a capacity contract, those batteries can be easily reprogrammed to discharge to provide that capacity."
At the end of 2018, Sunrun had installed roughly 5,000 BrightBox systems nationally, with California as the dominant market.
The new arrangement builds on Sunrun's commitment to supply 100 megawatts of solar power to low-income housing, said Lee. In moving toward that goal, announced last fall, Sunrun draws on funds from California's Solar on Multifamily Affordable Housing program and works with building owners to deliver solar at no cost to tenants.