Program sunsets on May 31, 2023
Smart Charge Pilot Program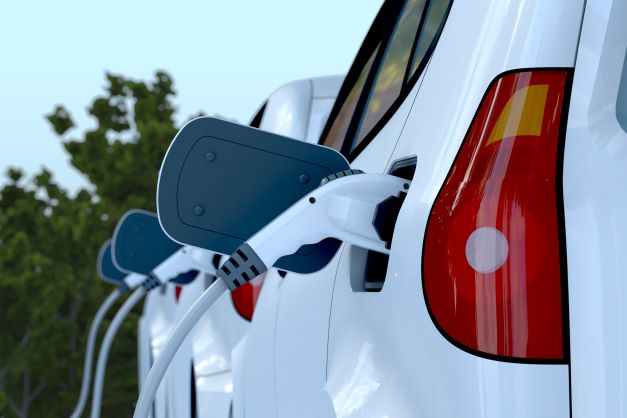 EBCE SMART CHARGE FAQ
What is the EBCE Smart Charge program?

EBCE Smart Charge is a pilot program for "managed charging". Managed charging is when you allow a third party to shift the times when your electric vehicle is charging. The shifts can be to
* save money by charging at times when rates are lower,
* charge at a time when there is more renewable energy on the grid, or
* switch charging to times when there is less demand for power on the grid.
You can save money, help increase the use of renewable energy, and support a better-working grid through managed charging. You can also earn bonus points for helping your local grid which can be exchanged for EBCE bill credits.

How do I enroll in the program?

EBCE Smart Charge is launching as a pilot to a small segment of customers. If you would like to be notified when customer enrollment expands, please complete this form.

How does the EBCE Smart Charge app work?

During the app onboarding, it will ask you to provide your Tesla's credentials so that it can connect to your Tesla. It will also ask you for your home address. This is to ensure that managed charging only occurs when you're at home. Additionally, the app will ask you to authorize sharing your PG&E smart meter data with the program so that we can track the effectiveness of the pilot in delivering benefits to the grid. Finally, you set the time and battery state of charge you want your car to be charged to and you're ready to go! The app will then read the current battery level and choose the best times to charge your car while also ensuring that you reach your target state of charge when you need it. You can also use the app to track your estimated EV charging costs and any Smart Charge Bonus points.

What if I need to override managed charging?

If your plans change and you need your EV to start charging as soon as you plug it in, the "Charge Now" function lets you temporarily override your managed charging schedule and fully charge your car as quickly as possible. You can Charge Now by pressing the button within the app and force the car to start charging immediately. Just remember, you won't receive Smart Charge Bonus points when using the Charge Now function.

You should have received a link to download the app in the email you received. The email also included an enrollment code that can help pre-populate your account information. You can also go to Google Play or the iPhone App Store to search for the app called EBCE Smart Charge.

What vehicles can I use with the app?

Currently, the app will work with Tesla vehicles (all models). We may add support for more vehicles in the future.

Are there any other requirements for the pilot?

* You must have working access to your Tesla app
* Your EV must be able to connect to the internet at its home charging location
* You must not have solar panels or home energy storage devices
* You must have a smart meter
* You are on an EV2 or TOUC tariff
* Ideally, you have a Level 2 charger at home

How do I receive the enrollment incentive?

You have completed the enrollment once you've downloaded the app, created an account, connected your Smart Charge account to your PG&E account, connected your EV to the app, and we are able to confirm that we can receive data from your smart meter for the pilot. You will be eligible for an enrollment reward after remaining connected for one month. You will then receive the enrollment incentive as a bill credit.

How do I collect Smart Charge Bonus points and what are they worth?

Whenever you allow the app to manage your charging session (without overriding), you collect Smart Charge Bonus points for helping the grid if your smart meter is eligible - that's all you need to do! You can collect up to 1 point per day and up to 10 Smart Charge Bonus points per month, worth up to $5 in rewards per month.

How do I claim my rewards?

The enrollment incentive and Smart Charge Bonus rewards will be redeemed as bill credits on the EBCE portion of your PG&E bill.

Will the app manage my charging if I'm away from home (like at a public charger)?

No. The app uses the GPS from your vehicle to determine if you're within 200 feet of the home address that you set up during the onboarding process and will only manage charging if you are. Charging at any other location will work exactly as it has before.

I have solar panels and use the energy generated from them to power my car. How will the app work with my setup?

Unfortunately, the app currently doesn't account for the energy generated from your solar panels when calculating the best charging times. So if you have solar panels, we would not recommend you download the app at present.

The Terms and Conditions in the app reference a company called Kaluza - who's Kaluza?

Kaluza is EBCE's partner for this pilot. They are a UK-based technology company that developed the app to support smart electric vehicle charging and drive decarbonization through technology while reducing energy bills and laying the foundation for a more flexible energy system. They've been the operations behind several other programs around the world, but offer their service as a "white label" product - meaning the companies they work with market the Kaluza app with their own company branding. More info at www.kaluza.com.

What should I do if EBCE Smart Charge can't connect to my vehicle?

Please check that you can log in to your car's app. If you're unable to, or if your car's app isn't working, then the EBCE Smart Charge app won't work. You'll need to find out why your car's app isn't working and fix it. Common reasons include:
* Your car's app is suffering a technical issue – this will usually sort itself out in an hour or two.
* You have changed your username and password and need to login again.

Please check that your car is able to connect to the internet when plugged in and charging at home. If your car can't connect – either via wifi or an onboard cellular connection – then the EBCE Smart Charge app won't work as expected.

There is a problem with my car, was it caused by the EBCE Smart Charge app?

It is very important to understand that the EBCE Smart Charge app does not interact or interfere with any of your car's systems, other than setting the charging schedule. Imagine if you had a friend who sat in your car all day and used your car's display to start and stop charging based on the amount of energy demand and supply on the grid. That is the equivalent of what the EBCE Smart Charge app does, albeit automatically and remotely. It cannot and does not interfere with any other system in your car.

I have a schedule programmed into my Level 2 home charger. Should I remove it?

Yes. It's essential that you remove any previously programmed schedules from your Level 2 charger as these will interfere with the EBCE Smart Charge app.

What should I do if there's a problem with the app?

If you have any issues during the pilot, please drop us a line at ebce.support@kaluza.com and we'll be happy to help.

How do I leave the pilot?

When will the EBCE Smart Charge program end?

The EBCE Smart Charge pilot will be concluding on Wednesday, May 31, 2023. No additional participants are being accepted at this time.