Business Programs
Save with solar and net metering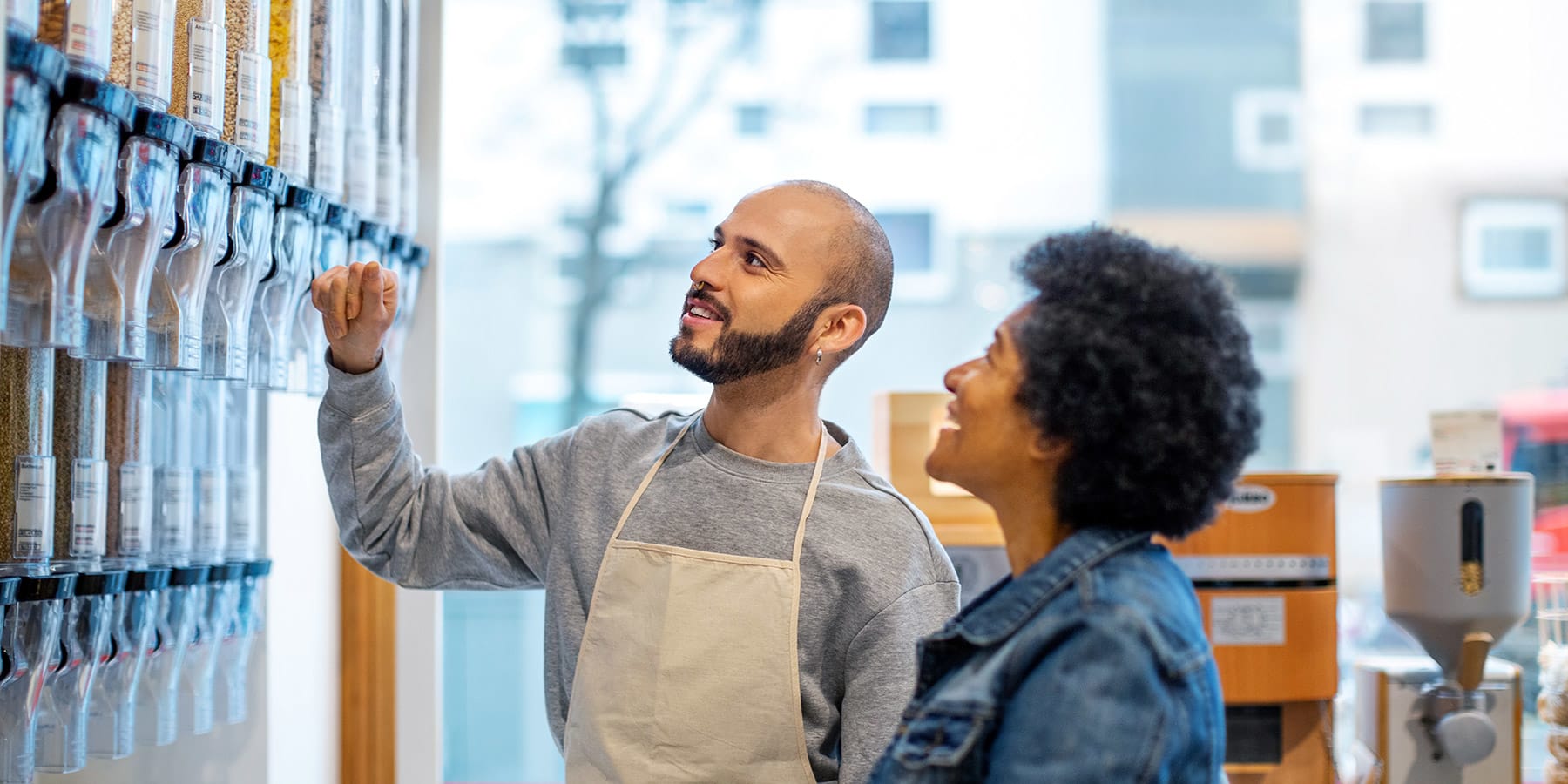 Ava's Net Energy Metering (NEM) program encourages our commercial and industrial customers to install solar systems that produce clean renewable energy.
How it works
Net Energy Metering creates a two-way conversation between your solar system and the utility grid, based on the variation in energy production and usage. Your interconnection application is with PG&E; you don't need Ava's approval to install solar.
When you have solar and are a PG&E bundled customer (not on Ava service), you pay PG&E a monthly minimum charge and then the rest of your charges and credits are trued-up annually. On Ava service, PG&E continues that process for their part of the bill (transmission, distribution, fees - but not generation), and you have a separate bill page showing your generation credits and debits with Ava.
Ava's NEM Policy
Your meter tracks the amount of electricity you use versus the amount of electricity your solar system delivers to the grid.
When you produce more electricity than you consume, like in the middle of the day, that excess generation is credited and put in a "savings account."
When you consume more than your solar system produced, you withdraw credits from that account. If you have insufficient credits accrued, Ava will either charge you for the net amount of energy you needed that month (customers on a monthly true-up) or debit from your account (customers on an annual true-up).
Ava's NEM customers receive the same credits and charges from Ava they received with PG&E.
Every April will be the Ava "cash-out" period when customers who produced more electricity during the year than they used will receive a cash-out payment for each kWh.
Customers on an annual true-up will also be billed for energy consumption in April if they consumed more energy than they produced throughout the year
You continue to pay PG&E their minimum monthly delivery charge, and have your annual true-up with PG&E on your interconnection anniversary date for the services they provide.
Interested in learning more about NEM 3.0? Then check out this presentation "Informational Discussion on Proposed CPUC Net Energy Metering Decision" by Michael Quiroz, Regulatory Analyst at Ava.
Slides (PDF)
Video

Customers on Ava's Standard Ava NEM program can choose an annual true-up option or remain on our monthly true-up plan. You are able to select an annual true-up online or by speaking with an Ava customer service representative +1 833.699.3223. NEM customers have until February 28/29 each year to make their selection for the following April 2023 NEM cycle.
Monthly true-up: If you generate more electricity than you use in a given billing month, the excess generation credit accrues in your account. You pay for consumption on a monthly basis if you do not have enough NEM credits in your account balance to cover monthly charges. Monthly true-up customers receive annual payment for surplus generation at the April cash-out.
Annual true-up: You will not be billed monthly for generation service. Credits and debits for consumption and net generation roll over until the annual true-up in April. You may owe due to under-generation, or receive payment, at the April true-up.
Click here to change your true-up
On October 24, 2023, EBCE became Ava. We are still in the process of updating our branding. This information is accurate and current, even though it may say EBCE instead of Ava.
Ava hosted two webinars to review our true-up options and updated 2023 NEM policy. A recording of the webinar is below.